04/12/2022

Barry County Deputies Make Arrest for Drug Trafficking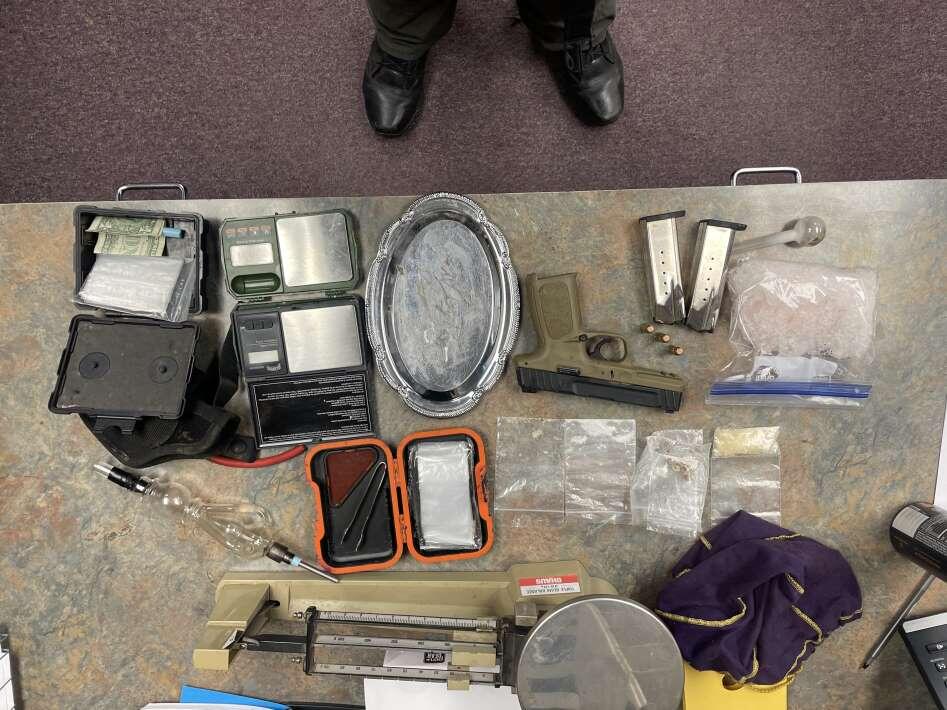 On Saturday, April 9th, 2022 Deputies were dispatched to Farm Roads 1145 and 2180 for a motor vehicle accident. Deputies arrived and made contact with Lawrence Dwight Gwinup. Gwinup had drove off the roadway and struck a fence causing property damage.
During the investigation, Deputies Michael Stribling and James Meyers uncovered approximately 260 grams of a crystal-like substance that was located in six clear baggies inside Gwinup's vehicle. A baggie containing a large quantity of a crystal-like substance also was located, all the crystal-like substance tested positive for the presence of methamphetamine. Digital scales, drug paraphernalia, unused clear baggies for packaging and a Smith & Wesson loaded firearm all was located inside the vehicle.
Gwinup was charged with:
Drug trafficking
Unlawful use of a weapon
6 counts of drug paraphernalia
Second degree property damage
Driving while intoxicated
Gwinup is being held in the Barry County Jail on a $50, 000 cash only bond.